19. October 2021 Anti-Corruption
Debate in the European Parliament: No concessions by Polish Prime Minister - funding cuts will become inevitable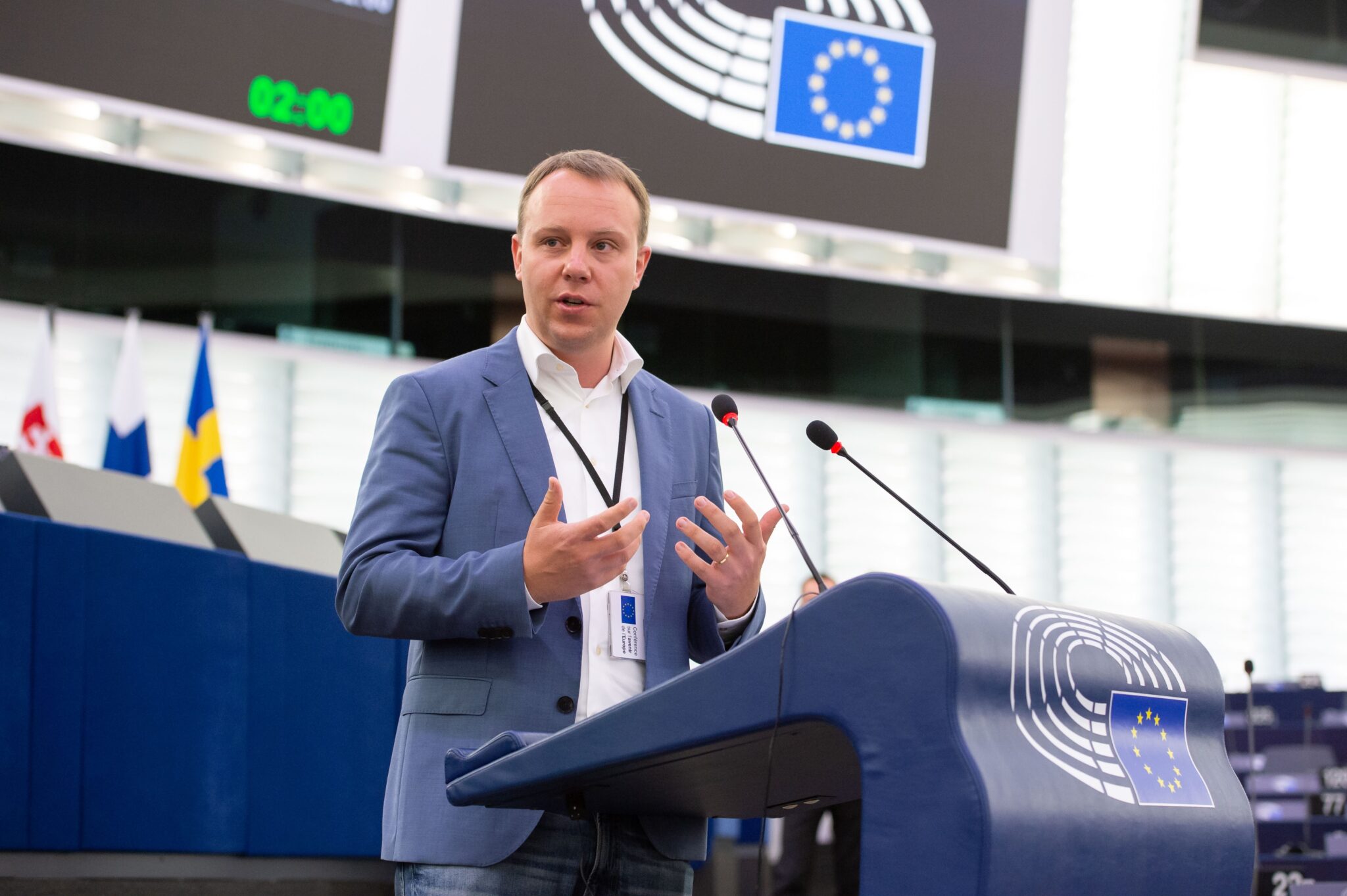 Following the controversial ruling of the so-called Constitutional Tribunal in Poland, which allegedly elevates Polish law above EU law, Poland's Prime Minister faced the European Parliament in Strasbourg today. In his speech, he spoke of alleged "threats" and "blackmail" from the EU institutions. There is no sign of any concession in the conflict over the rule of law. EU Commission President Ursula von der Leyen again promised to react to the situation in Poland with financial sanctions.
Daniel Freund, Green negotiator for the Rule of Law Mechanism in the Committee on Budgetary Control, comments:
"Poland's Prime Minister Morawiecki has made it clear that the Polish government is not willing to deviate even one degree from its confrontational course. In view of this escalation, the conflict with the EU will not be resolved simply through dialogue. The European Union has a duty to protect the rights of all citizens – also in Poland. The Polish Prime Minister's creative interpretations of EU law do not change this. Every day that we remain in this situation, the PiS government steers Poland further out of the European Union. All this is happening against the will of Polish citizens. The EU Commission continues to stand by idly and watches this dramatic situation unfold."
"Ursula von der Leyen has once again made a strong speech on the rule of law. However, it will be forgotten in a few days if her fine words are not finally followed by consistent action! Von der Leyen has a broad toolbox for the protection of European values. Yet she refuses to use it consistently. The situation is clear: if EU law no longer applies in a member state, there can be no payment of EU funds. Funding cuts for Poland are immediately necessary in this situation. If the EU Commission keeps waiting with sanctions, there will no longer be any rule of law left to be protected in some EU member states. Other heads of state and government will feel emboldened by a paralysed guardian of the EU Treaties."
The European Union has a duty to protect the rights of all citizens - also in Poland.