13. October 2023 Democracy
Elections in Poland: My observations from a polarized democracy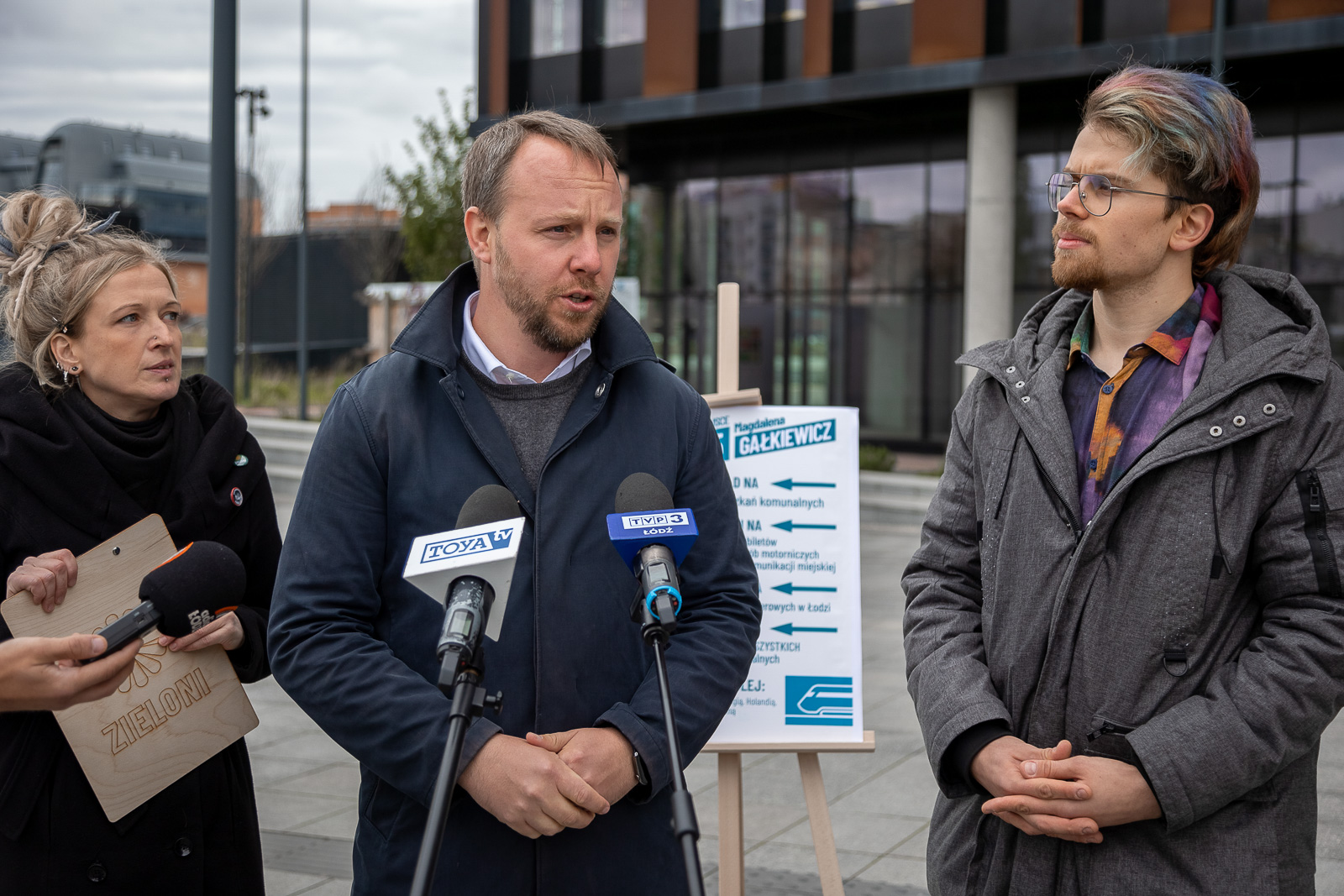 Poland is facing a fateful election. This Sunday (15.10.) will decide whether the far-right government of the PiS party will remain in power. Or whether a broad alliance of pro-European parties will win a majority. I visited Poland this week and supported our Polish Green sister party in the election campaign. I spoke with activists, journalists and diplomats to get a better understanding of how free and fair the elections are. The political situation in the country is highly polarized. The ruling PiS party is waging a massive hate campaign, amplified by its affiliated media channels. Results on Sunday will show if they will be successful. It is already clear that this election will have repercussions throughout Europe.
Lodz: Campaigning against right-wing hate

For abortion rights, more funds for cycle paths, international train connections, defending the rule of law. These are the central demands of my colleague Magdalena Galkiewicz, who is running for the Greens in the parliamentary elections in Lodz, Poland. I supported her in the street campaign on Monday. What impressed me most is that even though the ruling PiS party is frantically trying to put migration on the election agenda – stoking fears, the Greens are putting local issues and fundamental rights at the center of their campaign. 
Free elections, but not quite fair

We do not (yet) have Hungarian conditions in Poland. The opposition (and thus also the party alliance around the Greens) has a real chance to win this election against the ruling PiS. But it will be a close call. PiS is resisting defeat – and not always by fair means. For election day they have launched a referendum against "migration" – which means that public money can also go into the election campaign. In addition, the election laws have been altered so that, for example, the votes of Polish expatriates have less weight or might not be counted at all. If this election does not have a clear winner, there is a serious threat of political instability. If there is a dispute, there will no longer be independent courts to clarify the matter. It is feared that PiS might not accept the election results in the event of a defeat.
Where is Poland heading after the election?
The PiS government has systematically attacked the independent judiciary and the rule of law in recent years. More than 100 billion Euros in EU funds have been frozen. The election on Sunday will also show whether PiS will be confirmed for this anti-European course and whether Polish voters are prepared to accept the loss of EU funds. It would be a serious blow to European democracy with severe financial and economic consequences for our European friends in Poland. We will be watching closely in Brussels to see which direction a newly elected Polish government takes – whether it chooses confrontation or cooperation with its European partners. Whether it will continue to dismantle the rule of law or revive democracy. Whether it will stand up for fundamental rights and European values instead of curtailing them.
The election Sunday in Poland will show whether right-wing hatred and an anti-democratic course will get you re-elected in Europe. Or whether pro-democracy, pro-European parties will triumph. My fingers are firmly crossed for our Polish friends from the Greens. They deserve our full support!
It is already clear that this election will have repercussions throughout Europe.