7. July 2021 Anti-Corruption
Legal opinion proves: Commission is deliberately delaying sanctions against Hungary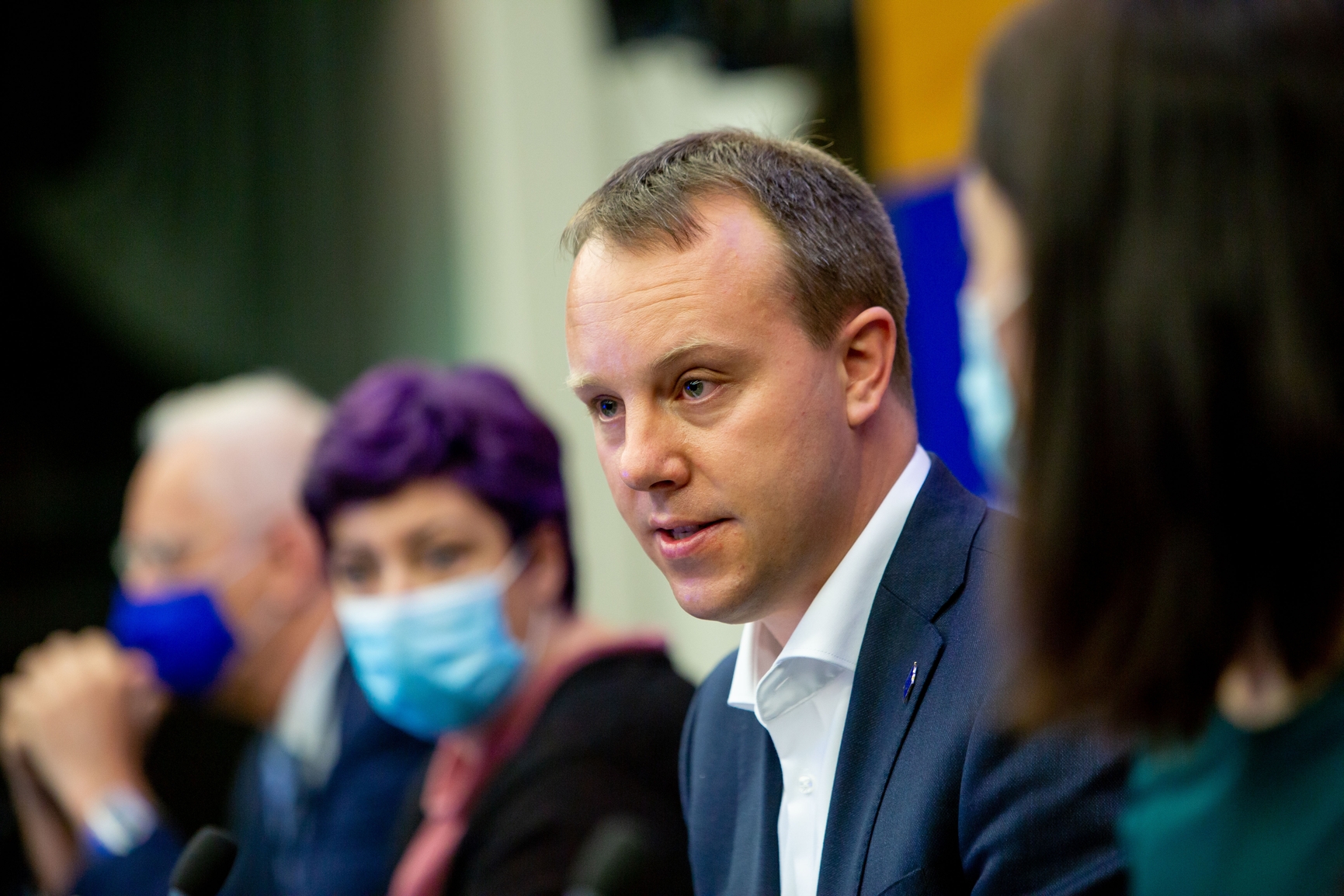 The EU Commission must immediately initiate sanctions proceedings against the Hungarian government. A legal opinion to this effect was presented today in Strasbourg by the European Parliament's rule of law mechanism negotiation team (Petri Sarvamaa, EPP; Eider Gardiazabal, S&D; Katalin Cseh, Renew; Daniel Freund, Greens/EFA).
In the legal opinion, the legal scholars Prof. Kim Scheppele (Princeton University), Prof. Daniel Kelemen (Rutgers University), and Prof. John Morijn (University of Groningen) argue that the glaring rule of law deficiencies in Hungary meet the legal requirements to activate the rule of law mechanism. In order to initiate sanctions proceedings, the Commission must prove that at least one out of eight rule of law deficits with an impact on the EU budget listed in the Regulation exist in a Member State. According to the legal opinion, six out of the eight deficits exist in Hungary. These concern the following three areas:
1. NO TRANSPARENT MANAGEMENT OF EU FUNDS: Public procurement in particular shows numerous irregularities in Hungary, which significantly benefit the Prime Minister's circle. With the transfer of universities into private foundation structures, even more (EU) funds will be removed from public control in the future.
2. NO EFFECTIVE NATIONAL PROSECUTION: Corruption, especially in relation to high-ranking government officials, is not systematically investigated by the Hungarian investigation authorities. The organisational structure of the prosecutor's office raises doubts about its political independence.
3. NO INDEPENDENT COURTS: Judges in Hungary have been increasingly exposed to political pressure over the last decade. Judgeships are regularly filled by Fidesz-friendly jurists. Court procedures have been adjusted so that the government can handpick cases of strategic interest. Courts thus reliably rule in favour of the government.
The legal opinion was written in the form of an official notification under Article 6(1) of the Regulation on a General Regime of Conditionality for the Protection of the Union Budget. If the Commission sent this document to the Hungarian authorities, the sanctions procedure would be activated.
Daniel Freund, Green negotiator on the rule of law mechanism, comments:
"The legal opinion proves that the EU Commission is apparently wilfully delaying sanctions against Hungary. The EU Commission vehemently refuses to enforce existing law and to cut EU funds for Hungary. Yet the conditions for that are over-fulfilled. This study forms the legal basis for the sanctions procedure. The EU Commission only needs to put it in an envelope and send it to Viktor Orban. We are on the verge of the biggest transfer of EU money to Hungary ever. If EU Commission President von der Leyen continues to refuse doing her job, she will be complicit in the blatant violations of the rule of law in Hungary and the dangers to European taxpayers' money."