Across Europe by night train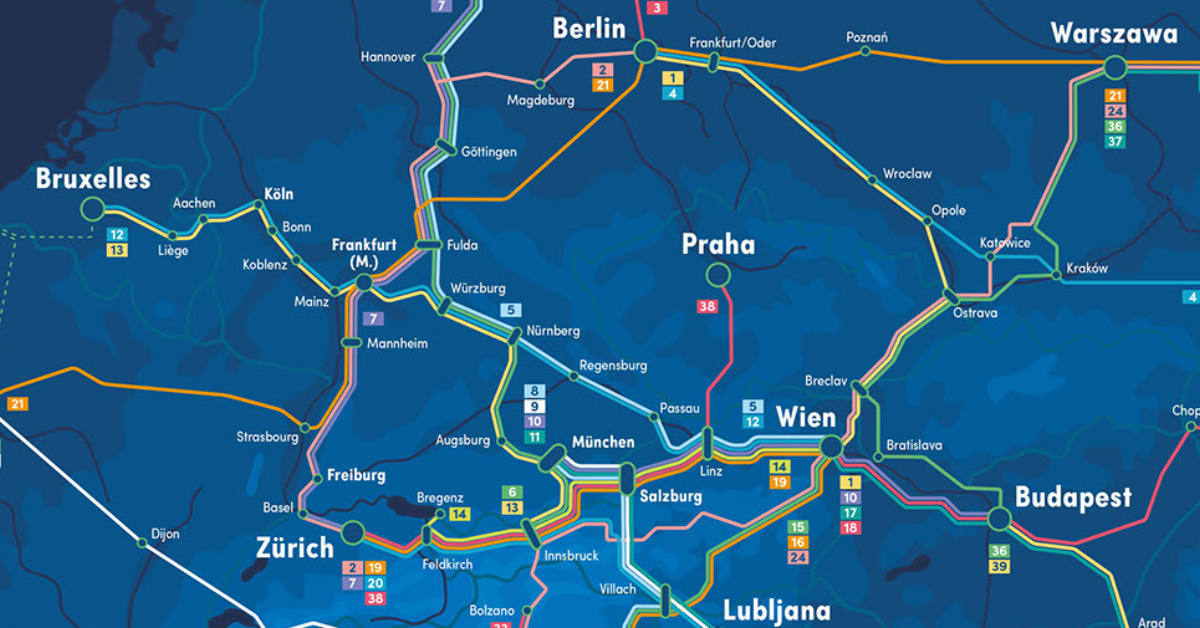 Whether it's Brindisi, Lisbon or Innsbruck: if you want to live in a climate-friendly way, you don't have to give up a holiday on the Adriatic, on the Atlantic or in the Alps. Because dozens of European holiday destinations and capitals are not only reachable by low-cost airlines – but comfortably by night train. There is already a wide network on European rails. This is not only much better for the climate but also saves time. If you fall asleep in Cologne in the evening, you can wake up relaxed in the heart of Vienna the next morning – without any stressful airport transfers. Travelling through Europe by night train is not a vision from a thrilling detective novel, but reality. If you prefer to lie down instead of flying on your next holiday, we have compiled numerous* night train routes for your next trip on this map. Meanwhile, we are fighting in the European Parliament to make the network even denser and the connections even cheaper.
Mit dem Nachtzug durch Europa ist keine Vision aus einem spannenden Kriminalroman, sondern Realität.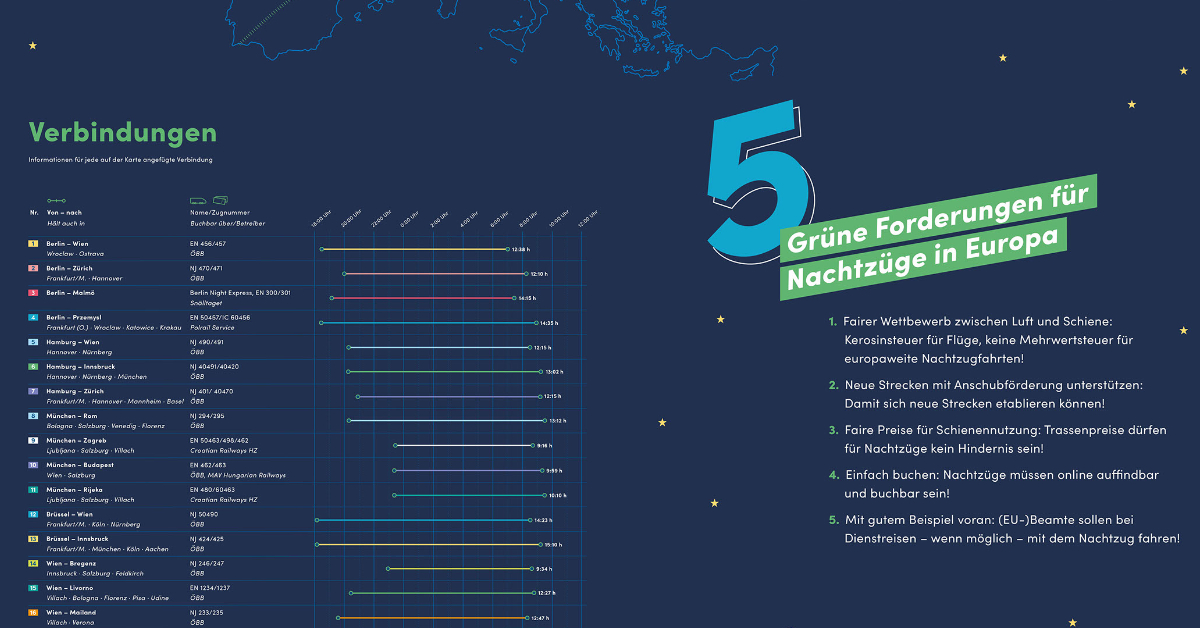 HERE you can download the map in high resolution. If you would like a printed copy for your living room wall or your office, please send me an email at ue.ap1701887766orue.1701887766lrapo1701887766rue@d1701887766nuerf1701887766.lein1701887766ad1701887766 and I will be happy to send you a few. In return, I would like to keep you informed about my work in the European Parliament with my newsletter.