8. June 2023 Anti-Corruption
Commission proposal for EU ethics body denies independent control: "Like a game without a referee"
Today, the European Commission presented a draft for an inter-institutional EU ethics body. The draft falls far short of the position adopted by the European Parliament (EP) in September 2021 – more than one and a half years ago – and reaffirmed in February. Key points of the Commission proposal:
The body consists of nine representatives (one per participating institution) supported by five independent experts as observers.
Six months after appointment, the body will adopt common minimum standards for declarations of interest, side jobs, gifts, follow-on jobs and monitoring and sanctioning of these rules.
The proposal literally states: "the Body shall not be competent as regards the application of a party's internal rules to individual cases.". (Article 6 (3)) But this was the core objective of the parliamentary proposal.
Daniel Freund (Greens), European Parliament rapporteur for an independent EU ethics body, comments:
"Ursula von der Leyen is breaking her central promise for lobby control. We do not have a lack of good lobbying rules in Brussels, but a huge problem in enforcing them. If lobby rules are broken in Brussels, then there must be sanctions for it. It is unlikely that this will happen with the current Commission proposal. Ursula von der Leyen wants to discuss the rules of the game, but refuses to introduce a referee. Fair play in lobbying will not happen like this. With this flop, we risk that there will soon be the next corruption scandal. With this weak proposal of the Commission, we are now going into the negotiations. We will fight for lobbying rules to finally be enforced in Brussels."
-end-
Outlook for the upcoming negotiations
An ethics body worthy of its name must discuss cases where rules have been broken. The Commission proposal provides for five independent experts. The aim of the negotiations must be to give them the mandate to independently investigate rule-breaking by means of an amendment. Willing institutions can lead the way. Another task of these experts could be to receive and review all declarations of interest from commissioners and MEPs. The Commission thought this was a good idea for the Parliament as recently as February 2022.
We share the wish that as many EU institutions as possible should have strong ethics rules. But to make concrete progress before the European elections, we must not wait for the slowest institution. Parliament and the Commission must go ahead with willing institutions if this is the only way to reach agreement before the end of the year.
Commission proposal of today (8 June 2023): https://commission.europa.eu/publications/proposal-creation-interinstitutional-ethics-body_en
Cases proving why self-control does not work we collected under this comment: https://danielfreund.eu/report-eu-commission-weakens-ethics-body/?lang=en
European Parliament resolution of 16 September 2021 for the EU Ethics Body: https://www.europarl.europa.eu/doceo/document/TA-9-2021-0396_EN.html
Our comment on the EP position for the EU Ethics Body: https://danielfreund.eu/european-parliament-supports-eu-ethics-body/?lang=en
Ursula von der Leyen wants to discuss the rules of the game, but refuses to introduce a referee. Fair play in lobbying will not happen like this.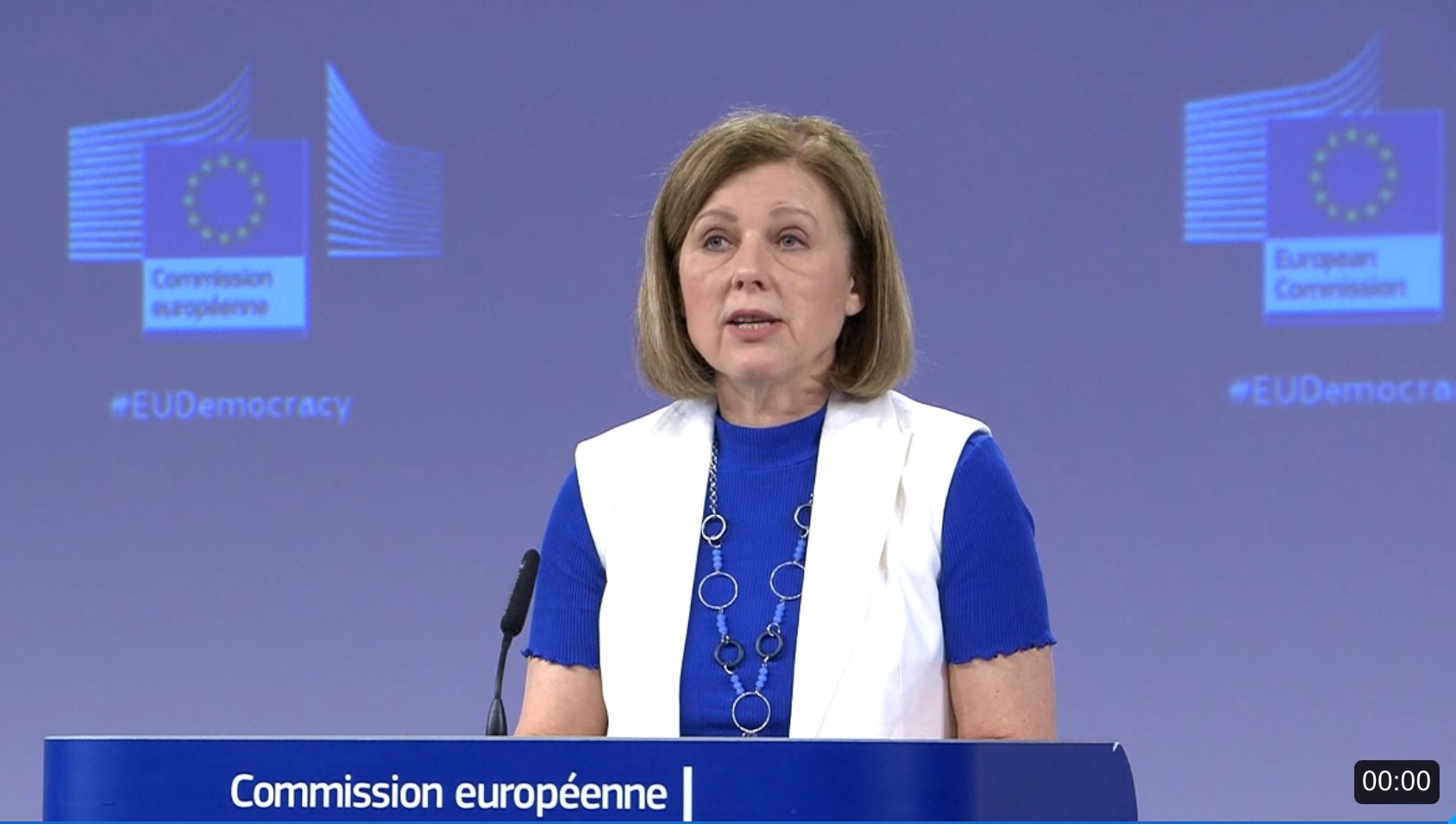 Věra Jourová, Vice-President for Values and Transparency, speaking at the press conference presenting the EU Ethics Body