7. April 2021 Democracy
Putting Democracy in the Hands of Our Citizens - The Roadmap for the Conference on the Future of Europe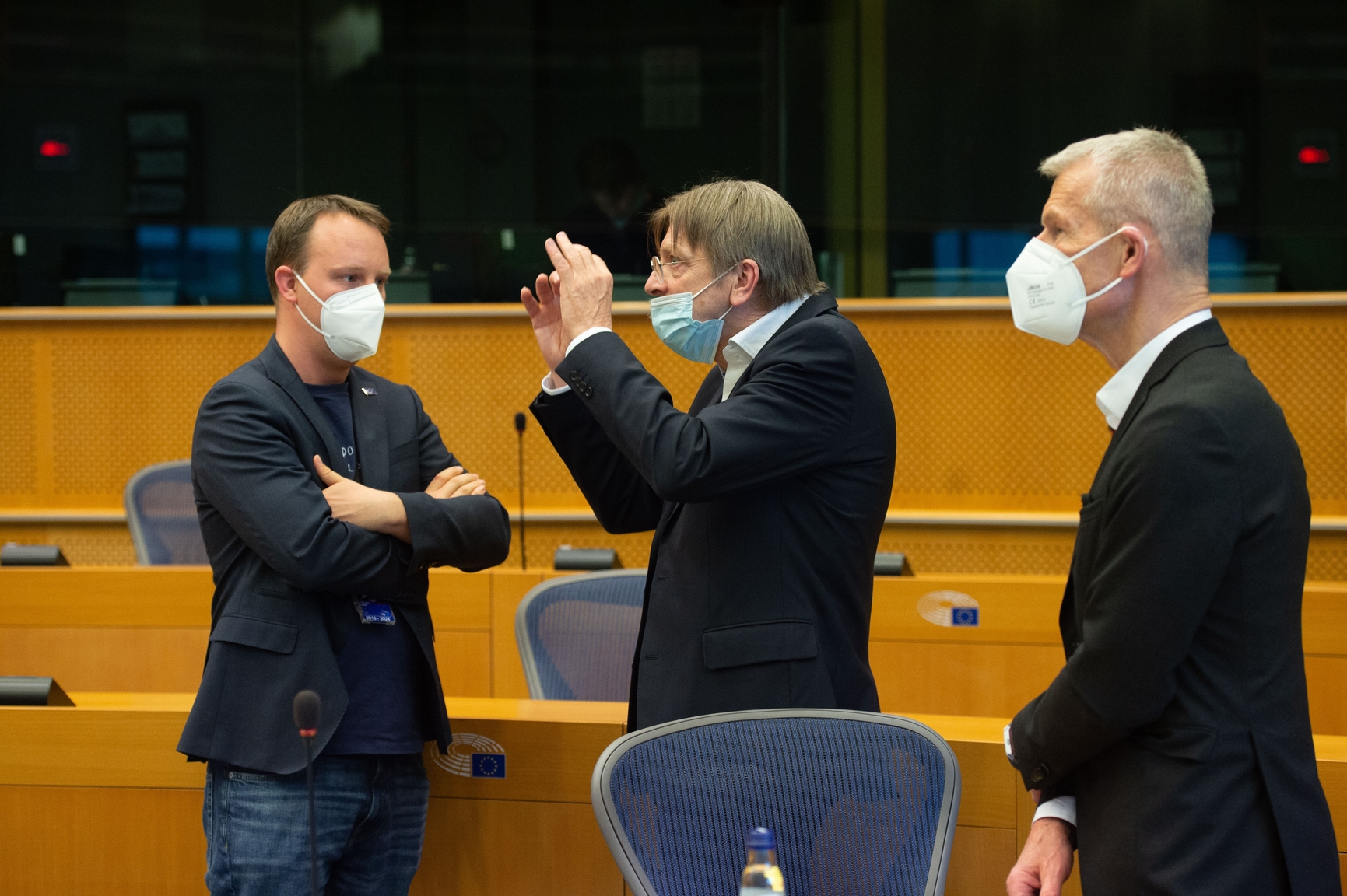 After more than a year of delays, the Conference on the Future of Europe is bound to take off on May 9th. For the first time since 2007 the European Union will start a process of institutional reform. The goal is to identify and tackle the weaknesses of our Union, to make it more democratic and to bring it closer to us citizens.
The Covid-19 crisis has shown us, probably more than ever, how much a democratic, strong and social European Union is needed and how much it needs fundamental reforms to act as fast as our global problems need action. It has shown what being together as Europeans in a political community means, how vital this is. It has shown that European solidarity is not an abstract concept.
However, it has also demonstrated, at a very high cost, that the EU remains an unfinished project, that its slowness to organize solidarity, its national vetoes, its lack of competences in some fundamental areas are not theoretical debates, but very concrete realities that can save lives.
The current roadmap for the Conference bears a very strong Green footprint. It involves citizens' assemblies as well as an inclusive structure for the Conference Plenary allowing national parliamentarians as well as Civil Society to contribute to the future of the European Union. The steering body of the Conference, the Executive Board, is to decide today (7 April) and on 19 April the key remaining questions.
Impactful Citizens' Participation at the Centre of the Process
We won to set up representative European citizen's panels, a model that we have been advocating for from the beginning. Random selection from among all EU citizens provides the inclusion also of those who are usually missed by other methods of citizen participation.
Every European citizen will be able to make proposals to the Conference through a digital platform. Local and regional events will channel offline input. All citizen inputs will be condensed and debated by panels of randomly selected citizens who will then forward policy recommendations into the Conference plenary. The plenary will turn the citizens input into concrete policy proposals. The European Youth (16-25 year olds) will be strongly represented in this process making up a third of these panels.
An inclusive Conference Plenary
The Plenary of the Conference will function as a catalyst for citizens' ideas and recommendations for the future of Europe. To make sure that European perspectives are represented as well as national and regional ones, the plenary will be set up in an inclusive way.
For this reason, we won that the Conference plenary should include an equal number of MEPs and of representatives of Member States. At least four Members of Parliament per Member State should be involved both from governing majorities and opposition in order to allow for a diverse political representation.
A Conference that delivers real change
All this exercise only makes sense if citizens can be sure that their contributions will have an impact. Making sure that what will be agreed during the Conference will be followed-up by the EU institutions: be it by laws, treaty changes or new budgets. This will determine the success of the conference. The European Parliament will certainly do its part.
What's next?
7 April Executive Board decides rules on its own working
19 April Executive Board finalized the rules of procedure, public presentation of the digital platform
9 May launch (most probably in Strasbourg), opening the digital platform for ideas of citizens
June first Conference plenary
September/October first EU citizen panels who's participants will be randomly selected in the meantime
May 2022 first political conclusions
(there seems to be broad openness to use time until end of 2023, early 2024 to follow up on the conference recommendations)