15. June 2021 Anti-Corruption
Transparency International Report: Dramatic Rise in Perception of Corruption in Europe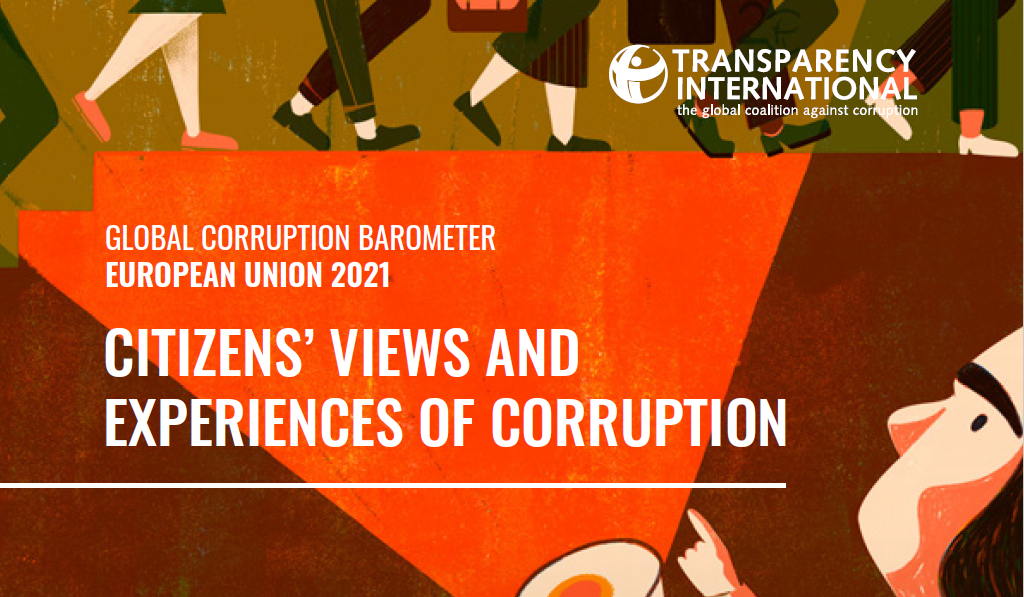 Since the beginning of the Covid-19 pandemic, government action in Europe has been perceived as increasingly corrupt. Four in ten Hungarians believe that corruption in Hungary has been on the rise in the past year. These are some of the findings of the "Global Corruption Barometer", which was published by the NGO Transparency International today (Tuesday). According to the report, perceptions of corruption grew in all EU member states. The increase was strongest in Cyprus, Slovenia and Bulgaria.
The main insights:
More than 60% of Europeans consider corruption a problem in their own national government: be it non-transparent mask procurement or allocation of recovery funds. The Covid-19 pandemic is a catalyst for the perception of corruption in Europe. Three-quarters of respondents say that corruption in their country is stagnating, or even getting worse.
Widespread sense of impunity in the case of corrupt politicians and civil servants: Only one in five Europeans believe that corrupt behaviour is appropriately sanctioned. In Slovenia, two thirds of respondents (66%) are convinced that their government is not doing enough to fight corruption.
Healthcare sector as a "corruption hot spot": Even before scandals around PPE procurements became known in many member states, including in Germany, the healthcare sector was identified as particularly susceptible to corruption. As many as six percent of those surveyed said they had already paid bribes in the healthcare sector. Almost a third had gained access to healthcare services through "personal contacts."
Daniel Freund, chairman of the European Parliament's anti-corruption working group, comments:
"The findings of the study are alarming. They demonstrate clearly: corruption in EU member states is an enormous problem. It undermines citizens' trust in our democracies. At the same time, member states and the EU Commission are doing too little to tackle the problem. During the COVID-19 pandemic, the perception of corruption has once again worsened significantly.
The problem will become much worse in the coming months. With the recovery funds, the European Union will hand out more money than ever before. At the same time, however, the EU is not investing enough in the fight against corruption. The newly created European Public Prosecutor's Office does not have sufficient resources, and the existing rule of law mechanism is still not being applied.
Corrupt politicians in Europe cannot be scared off by self-commitments or declarations of honor. They should have to fear painful consequences for their misconduct. Moreover, an environment for "clean politics" must be created. The recent scandals in Germany surrounding mask procurements and bribes paid to parliamentarians by the authoritarian regime in Azerbaijan in exchange for favorable votes in the Council of Europe have shown that even Germany is not immune to corruption. What we need now is real transparency when it comes to lobby meetings and parliamentarians' income."